We are delighted to announce that Dr Edmund Hunt from the University of Bristol is the British Science Festival 2021 Award Lecture winner for Digital Innovation.
Edmund has been awarded this recognition for his research into how the swarm behaviours we see throughout our natural environment can impact our human societies and developments in engineering and robotics. He has recorded a short video clip discussing his work here.
In his British Science Festival talk in September he will look at what a flock of birds, a school of fish or a colony of ants can teach us about the future of robotics. Whilst they may seem a world away from the neatly-defined, programmable domain of robots, Edmund believes that the ability of colonies of animals with individual differences to arrange themselves as 'super organisms' may hold the key to exciting advances in digital technology. And that robotic swarm systems that are scalable, flexible, and robust could have exciting implications for human societies and our ability to monitor and protect the planet.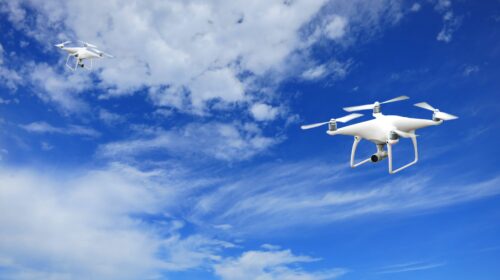 All of the other Q+A events will take place between 7-11 September on the Chelmsford campus of Anglia Ruskin University, as part of the British Science Festival 2021.
Please note Edmund's Q+A event will be held at the British Science Festival 2022.
For full details of all British Science Festival 2021 Award Lecture winners read our announcement and you can watch the full video series here.