Get ready to be immersed in mind-bending performances, peek into the future of healthcare, and experience cutting-edge smart technology as we unveil the full British Science Festival programme and open ticket bookings! 
With over 100 free events across five days, the Festival is set to be one of the most ambitious events in the UK since the start of the pandemic, transforming the city of Chelmsford into a celebration of science and culture from Tuesday 7 – Saturday 11 September.  
In partnership with Anglia Ruskin University (ARU), British Science Festival 2021 has been specially curated to highlight the region's strength in sustainability, healthcare and social sciences. Experience outdoor talks, immersive installations, and socially distanced indoor events that delve into the stories, ideas and the people at the heart of science. 
Headline events include: a special edition of BBC's The Sky at Night filmed at Chelmsford's Civic Theatre, an 'in conversation with' Sir Patrick Vallance and Dr Jenny Harries, and the world premiere of the latest immersive installation from world-renowned artists WALK THE PLANK – phew! 
All events will take place throughout Chelmsford, in the city centre and the ARU campus. Events are scheduled throughout the day and into the evening from Tuesday 7 to Saturday 11 September. All tickets for the British Science Festival are completely free, but booking is essential for most events. Click here for the full Festival programme and ticket bookings.  
Highlights of this year's programme include: 
Immersive and interactive experiences 
Experience the world premiere of BODY, an outdoor immersive installation created by world-renowned artists, WALK THE PLANK, that takes you on a journey through six different zones of the body, mixing human biology with light, special effects, sound and fire. (Wednesday 9 September – Saturday 11 September)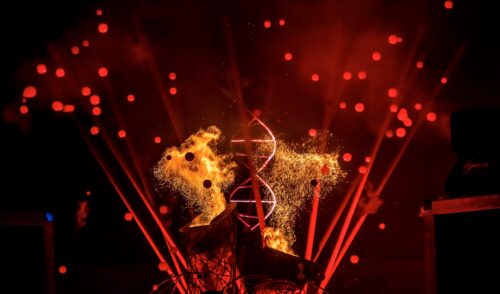 Discover The Peregrine, a book by Essex born J.A. Baker, on The Peregrination, by embarking on a solo audio nature tour on a 1.5-mile circuit of the Chelmer Valley Nature Reserve, voiced by Sir David Attenborough (Saturday 11 September)  
Events to challenge and provoke 
Hear from the Chief Scientific Advisor, Sir Patrick Vallance, and Dr Jenny Harries, Chief Executive of the new UK Health Security Agency, in a special in-conversation style event where they will discuss the learnings from the COVID-19 pandemic and its impact on trust in science (Saturday 11 September, 12.30 pm – 1.15 pm). 
Join neuroscientist Gina Rippon and computer scientist Robert Elliot Smith as they share their unique insights on the misinformation that threatens the state of our climate, public health and more in Fake news fighters (Thursday 9 September, 5.30 pm – 6.15 pm). 
Neuroscientist Jane Aspell, from ARU, will discuss her latest research into out-of-body experiences and other related neurological conditions in which the self is fundamentally altered at her event, Out of body, in the mind (Tuesday 7 September, 1 pm – 1.45 pm).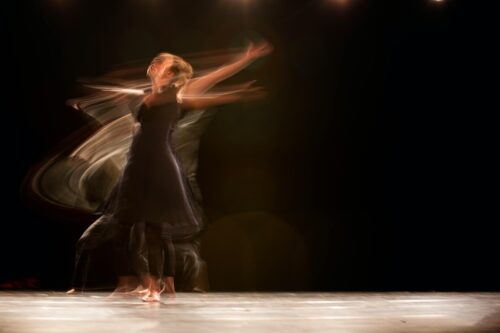 Showcasing local places, spaces and people
Come along to our extra-special British Science Festival takeover event at Bell Meadows and A Canteen in Chelmsford city centre on the first day, with short talks on topics as diverse as the evolution of speech, when sci-fi has become a reality, and what we can learn about sustainable gardening from ancient farming methods. (Tuesday 2 September) 
Take part in an interactive music making workshop – Your brain on music therapy – to discover the role that sound can have on our brains (Wednesday 9 September, 12.30 pm – 1.15 pm).
And for something a bit different… 
Join social psychologist, Viren Swami from ARU, as he explores the ways that nature has an impact on our wellbeing at Nature for wellbeing (Tuesday 7 September, 12.30 pm – 1.15 pm). 
Get stuck in with ARU artists and researchers, Sarah Strachan and Sally Stenton, as they guide you through a clay workshop incorporating clay from Chelmsford, Cambridge and Iraq at Stories from the earth: clay workshop (Wednesday 8 September, 3.30 pm – 4.15 pm). 
On the last day of the Festival – Saturday 11 September – Anglia Ruskin University will be hosting an extra special day of events and activities for the whole family across the campus. It will be a jam-packed day of discovery and exploration with dozens of stalls, workshops, talks, performances, plus much more! 
The full Festival programme and ticket bookings can be found here.