We are delighted to announce that Dr Donald Slater, based at the University of Edinburgh, is the British Science Festival 2021 Award Lecture winner for Environmental Sciences.
Donald has been awarded this recognition for his research into understanding the effect of the ocean on the Greenland Ice Sheet.
He has recorded a short video clip discussing his work here. The Greenland Ice Sheet is seven times larger than the UK, taller than Ben Nevis and contains as many 'ice cubes' as there are grains of sand on Earth. However, even colossal ice sheets, like the one in Greenland, are under threat by climate change, posing a significant risk to our environment. In his talk, you will hear Donald tell the story of an ice sheet 'ice cube' as it makes its journey over thousands of years and on a colossal scale. Find out how the birth and death of an ice cube provides tiny clues into the health of these vast ice sheets and what this means for the future of our planet.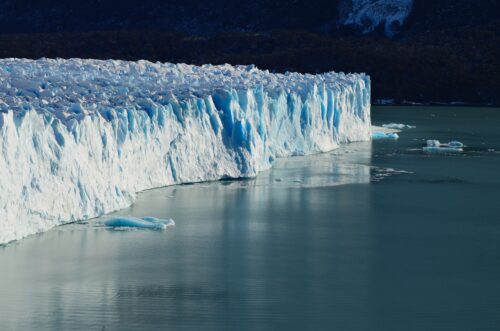 To delve further into Donald's research and it's real world impacts, he will be taking part in a special Q+A event as part of the British Science Festival in September.
All of the Q+A events will take place between 7-11 September on the Chelmsford campus of Anglia Ruskin University, as part of the British Science Festival 2021.
For full details of all British Science Festival 2021 Award Lecture winners read our announcement and the full video series can be viewed here.