British Science Festival 2019: Star Speakers
We're delighted to announce just a few of the fantastic speakers for this year's Festival, including Prof. Alice Roberts, Angela Saini and the BBC's The Sky at Night!
BBC presenter, academic and the BSA's incoming President, Professor Alice Roberts, will be giving her Presidential Address at the Festival to officially mark the start of her term. She will succeed current BSA President, Professor Jim Al-Khalili.
Angela Saini is a journalist and author who wrote the critically acclaimed Inferior: How Science Got Women Wrong – and the New Research That's Rewriting the Story. Angela will be giving the annual Women in Science keynote speech, where she will discuss equality, diversity and inclusion in STEM and her new book Superior: The Return of Race Science.
Finally, in a first for the world's longest-running science programme, the BBC's The Sky at Night will be recording a special called The Sky at Night: Question Time, live from the Festival. There will also be a panel discussion with the presenters Maggie Aderin-Pocock and Chris Lintott, along with the rest of The Sky at Night team.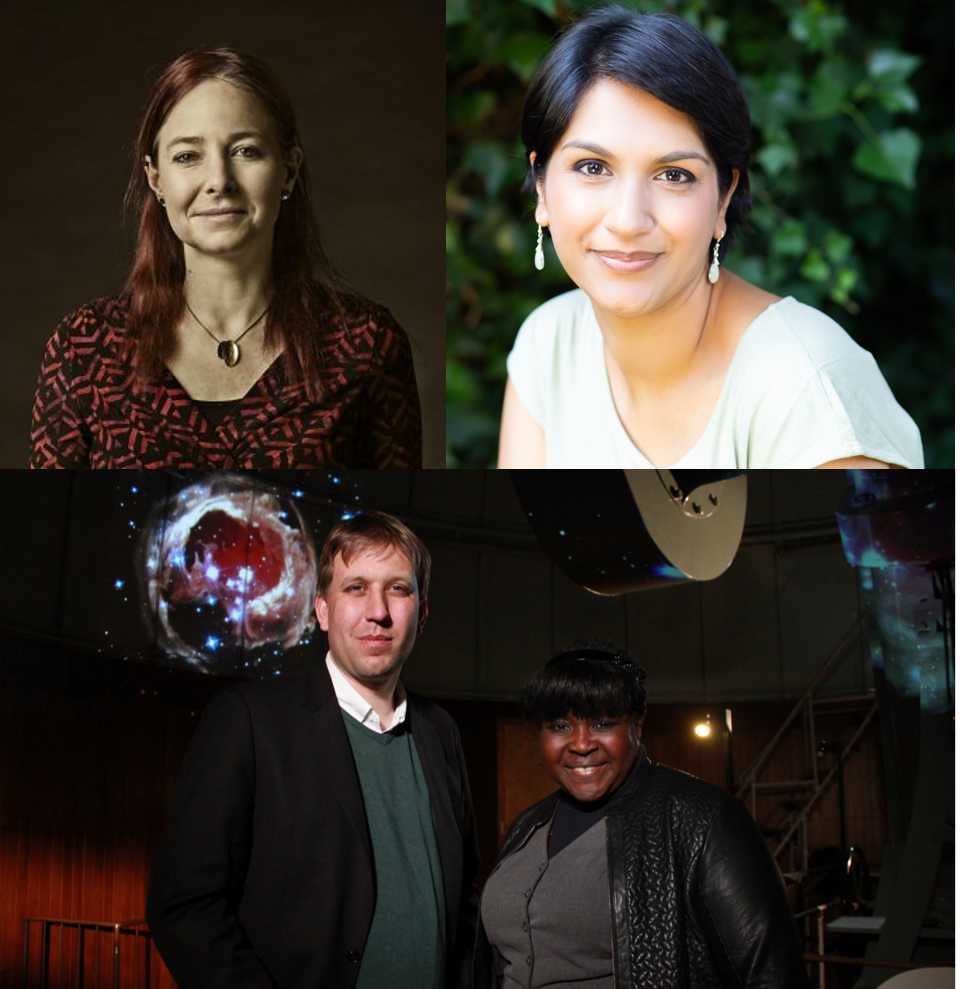 Clockwise from top left: Prof Alice Roberts, Angela Saini, Maggie Aderin-Pocock & Chris Lintott
Each year, the British Science Festival brings a diverse programme of over a hundred talks, debates, performances and activities to a different host city and region. Between Tuesday 10 and Friday 13 September 2019, the public will be able to attend events across the city of Coventry and on the University of Warwick campus, all for free.  It will be immediately followed by a Family Day on the University of Warwick campus on Saturday 14 September.