Revealed: Full line-up for this year's British Science Festival!
The full programme has now been revealed for the British Science Festival 2019. This year's line-up is notable for its diverse and entertaining programme of events.
Held in partnership with the University of Warwick, the Festival will transform Coventry and Warwickshire into a celebration of science and culture. Events have been curated to highlight the region's strength in digital technologies, smart cities and the future of energy and healthcare.
From Tuesday 10 to Friday 13 September, the British Science Festival will feature over 100 free events from top scientists, artists, performers, academics and local community groups.
The programme covers topics one may not usually associate with 'science', demonstrating the breadth of science and the impact it has on everyone's life. The organisers have put special emphasis on the fun, thought-provoking, and societal aspects of science, to show people that it's not just confined to laboratories, but something that's all around us. 
The BSA's Ivvet Modinou, Director of the British Science Festival, said: "This year's programme has shaped up wonderfully and we're really proud of the great selection of events on offer. Local stories are at the heart of the Festival, showcasing the world-class research that's impacting on a national and international level.
"It also draws out the breadth and diversity of science by touching on all corners of culture and society, providing something for everybody to enjoy. We look forward to bringing the Festival to Coventry and Warwickshire later this year and welcoming all our Festival-goers with experiences that will surprise, delight, and challenge." 
See below for our programme highlights…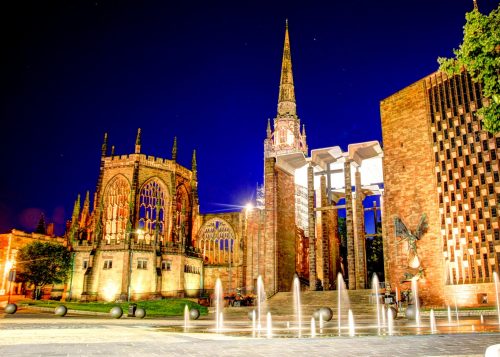 Events to challenge and provoke
Science is a philosophical pursuit that attempts to answer thought-provoking and reflective questions about the universe and our place in it. This year's Festival contains special, hand-selected events to help you go beyond your ideas and limitations… 
What happens to your social media after you die? The thought of being able to speak to someone who is dead through your phone may feel like something out of a Black Mirror episode, but this is something that could soon be a reality. Join Debra Basset as she ponders the extent to which we could, or should, go in resurrecting those who have left the physical world, but continue to live online.
Celebrity chef Jack Monroe has become a champion for cooking on a budget. Self-taught out of necessity, she has raised awareness of the challenge of healthy eating whilst living on a low income. Join Jack and guests to discuss how social stigma doesn't help the situation and how cities like Coventry are tackling food poverty.
Games alter the way we interact with and view the world, and digital games increasingly include elements of gambling. Heather Wardle examines how we navigate the blurred boundaries between gaming and gambling, and what industries could or should do to protect consumers, especially children, who could fall into the traps of this terrible addiction. 
We can't escape the phrase Artificial Intelligence – for good reason. It's revolutionising the world around us, including our understanding of cancer. The University of Warwick's Nasir Rajpoot crunches huge amounts of data to develop algorithms which can detect whether an image of human tissue is cancerous. Is this the future of the disease's diagnosis, treatment and ultimately patient survival? 
Are we are living in a culture of contempt? Polarisation in society happens when there are deep divisions in our beliefs, ideas and political standpoints. How does social media influence these often-bitter divides and why does inequality impact political beliefs? Siddhartha Bandyopadhyay and colleagues disclose how we can bridge these rippling divides. 
For 1,400 women who give birth in the UK each year, childbirth is far from cuddles, nappies and night feeds. Women from the Action on Postpartum Psychosis network talk about the experience of postpartum psychosis, a severe, terrifying illness, which can include hallucinations, delusions, confusion, elation and depression. Join them to explore what is known about the causes, treatment and recovery from this little understood mental illness.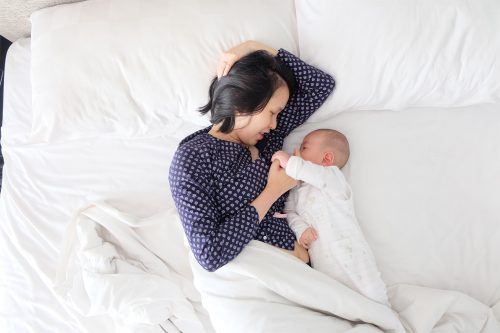 Immersive and interactive experiences
Immersion and interaction can transform experiences, making them more stimulating and memorable, entertaining you so you don't realise you're being educated too. This year, guests will enjoy the Festival with all their senses, being part of the events in unique and unforgettable ways…  
The Holotronica live 3D show is a retro-futuristic synesthetic trip, merging sound and colour frequencies that feel as if they are jumping off screen, close enough to touch. Developed by Stuart Warren-Hill, the show comes to the British Science Festival for the first time: put on some polarized 3D glasses and prepare to be stunned. Analogue synths and electronica blend with live 3D visuals as the audience is taken on an all-encompassing journey through psychedelic space.  
Once known as the UK's hub of car manufacturing, Coventry experienced a devastating spate of factory closures and unemployment in the 1970s. But born out of these ashes, a new autonomous vehicle industry is being born. Come and experience the height of these new innovations and take a unique ride in the British Science Festival auto-pod – an automatically driven car that could be on the roads in the not so distant future. Get ready for the ride of your life… 
Don a blindfold and join Nicolas Bonne as he guides you through a tactile experience of the Universe, demonstrating how visually impaired astronomers approach their research. Take this chance to hear and feel real astronomical data while widening your understanding of the most fascinating recent discoveries in astronomy.  
Rooibos (pronounced ROY-boss) tea is uniquely South African. Although it has many health benefits, people are reluctant to buy it because of its somewhat strange flavour. Researchers from the University of Warwick want to bring the tea to the masses by enhancing the taste based your likes and dislikes. Join them to create your own perfect blend of real and 'virtual' flavours and chat with other Festival–goers at this afternoon tea café.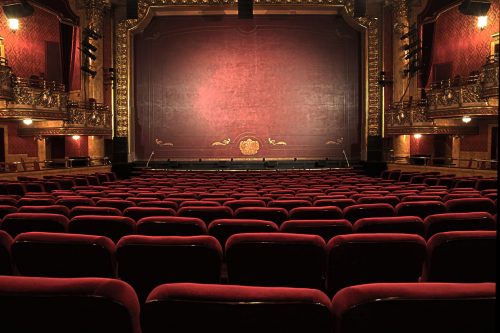 Showcasing local spaces, places and people
With the Festival travelling to a different city each year – and it being the first time it's visited Coventry and Warwickshire – it would be rude to not shine a spotlight on the region. So, throughout the campus and in venues across the city, see the innovative work of world-class scientists, local communities and the great people of the Midlands.
Join us for a unique and immersive music performance with the locally famous and delightfully talented Coull Quartet, exploring how soundwaves are made, travel and perceived. Developed by physicists and musicians, they will perform and discuss this new piece which has been composed specifically for The Undercroft in Coventry City Centre. 
Cook Together, Eat Together is a free cooking club for the over 55s in Coventry, teaching people healthy eating skills while tackling the growing problem of social isolation. Share the joy of food with them and discover how this scheme is benefiting the lives of people across the city. 
Commemorate the end of the British Science Festival 2019 in style as we take over Coventry's FarGo Village. From comedy, to artistic workshops and even an escape room, grab all your friends for a drink and science-celebration to help us see the Festival out with a bang. 
Out Thinkers showcases the talent of LGBT+ researchers, providing a platform where people can talk about their science while truly being themselves. This event will feature exceptional Ph.D. researchers talking about their work at the University of Warwick.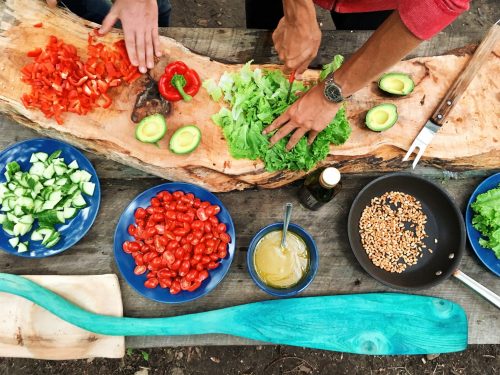 And for something a bit different…
They say variety is the spice of life, so explore something new with these innovative events… 
Close encounters of a political kind  
How would you react if you knew that alien life had undeniably contacted Earth? More to the point, how should the entire planet respond, if at all? Using this scenario, Peter Hatfield and Leah Trueblood explore the idea of using referendums in the future to decide on pressing global scientific issues. When E.T. calls to Earth, will you answer? 
In conversation with Konnie Huq 
As well as being the longest-serving female presenter of Blue Peter, Konnie Huq is also an accomplished author and illustrator. What led her from an economics degree to TV presenting to writing children's books? How did she manage to combine her love of science and the arts? And what barriers does she see for other young people making their A-level and university choices? Join Konnie in conversation with Roger Highfield, Science Director of the Science Museum, as they discuss creativity in science and the arts. 
Part stand-up comedy, part science, Dark Matter is for anyone who has ever looked at the universe and wondered, "Where do I fit into all this?" The science is real. The story is true. Matthew Starr brings the audience along with him as he tries to understand getting older, his past relationships, and the universe. 
We often avoid the topic of death, though research suggests that few of us are averse to discussing it if it's brought up. Pay a visit to the Departure Lounge, a pop-up installation which provides a space where people can talk about death openly and have conversations about mortality. Developed by the Medical Research Council and the Liminal Space, the taboo-busting pop-up was first installed in Lewisham Shopping Centre. 
It's time to get dirty. Whisk, scoop, and drizzle mud, dust, dirt and water and come up with your very own mud creations. Crimp your crumb or infuse your emulsion, the choice is yours at this unique (and messy) outdoor experience. Why should the kids have all the fun? 
In a world obsessed with images, where photos can be edited at the touch of a button, it's increasingly difficult to tell what is real and fake. Being able to distinguish between truth and lies in photography is important, but why? Psychologist Kim Wade, photographer Alison Jackson and journalist Priya Joi discuss the blurring of these lines and the impacts it can have on our memories, world views and ultimately society. 
After World War II, there was a rapid increase in portrayals of children as threats rather than victims in horror and science fiction films. From characters displaying disturbingly high intelligence, to those who were outright bad, Laura Tisdall explains the psychology, psychiatry and neuroscience that shaped the depictions of "evil children" in cinema, and what this tells us about societal concerns at the time.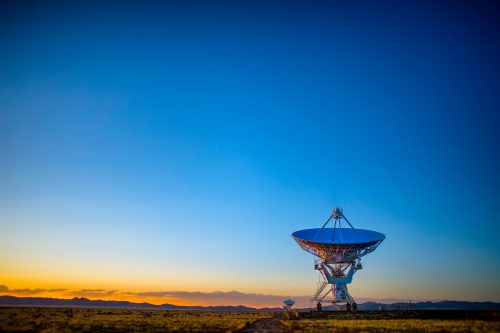 Partnerships
The British Science Festival this year is being well-supported by leading businesses and industry groups from Coventry and Warwickshire and the wider West Midlands region. Jaguar Land Rover have today been announced as sponsors. They join Cadent and Lubrizol at Principal Partner level, while CityFibre and Vodafone have come on board as Festival Partners.  
Professor Stuart Croft, Vice–Chancellor of the University of Warwick, said: "We are delighted that industry leaders Jaguar Land Rover, Cadent, Lubrizol, CityFibre, Vodafone and Coventry and Warwickshire Local Enterprise Partnership are supporting us in putting on a must-see event in our city and region. We look forward to welcoming members of the public, businesses and researchers from across the region, the UK and further afield to our campus to learn more about our research, the breadth of the Midlands' technological skills and to build a legacy for public engagement with science and engineering across the region."  
Jaguar Land Rover will also be Principal Partner of the University of Warwick's Family Day, which immediately follows the British Science Festival and is aimed at families from Coventry and Warwickshire, especially children up to the age of 11. 
Family Day
On Saturday 14 September, the University of Warwick will be hosting an extra special Family Day. The event will be a jam–packed day of discovery and exploration. The university's campus will be overtaken with dozens of stalls, workshops, talks, performances and much more.   
Highlights include YouTube filmmaker and BAFTA-winning children's presenter, Maddie Moate, who will be taking audiences on a journey through the solar system; alongside dinosaur discovery, mosaic making, pottery, and interactive maths. For more information, click here.