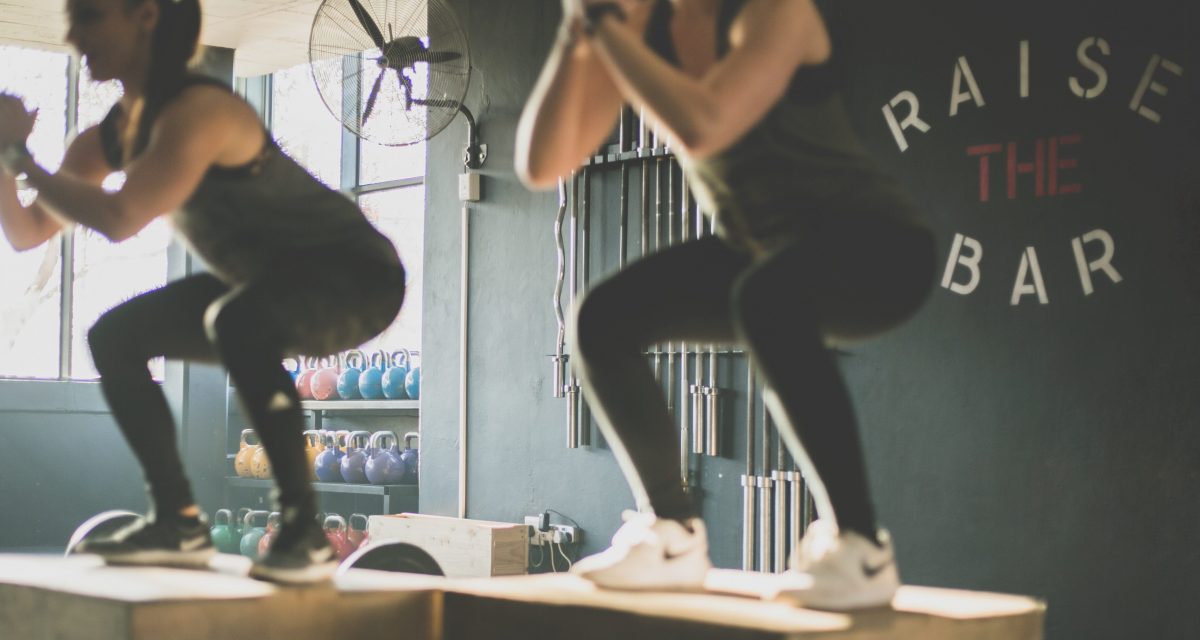 Late night fitness: raising the bar
Wednesday, September 11, 2019 • 17:00

-

22:00
Ever wondered if you've got what it takes to be a professional stuntperson? Wanted to be a fly on the wall inside the Russian doping scandal? Pondered the seductive nature of the sea slug? If the answer to any of these questions is yes, then join us as we take over the Coventry Sports and Wellness Hub.
Whether you're raring to unleash your inner Olympian, or just want to chill out and take in the good vibes on the veranda with food and friends, there's something for everyone!
Please note, you must wear trainers or rubber soled footwear to attend this event, due to the nature of the venue.
Events and activities are listed below.
All events are free. There are a mixture of drop-in and bookable events, which are labelled. 
Combat room
Dance is the best medicine (17.00 – 18.00)
You might not be the first to show off your moves on the dancefloor, but neuroscientist Julia F. Christensen from the University of London could convince you that you're a dancer at heart.
If we hear a rhythm, our feet start to move or we nod our head to follow the beat. We can't help it. In fact, just moving in time with music can have many positive impacts on our mood, health and wellbeing. Find out how our brains love synchrony, why you should embrace the boogie more often and that you are a natural born dancer.
Booking required via this link. 
Muscling towards sporting medals (18.30 – 19.30)
Understanding the mechanics of bodily movement – 'biomechanics' – is pushing the boundaries of human performance. Where those with physical disabilities were previously unable to take part in challenging physical activities, biomechanical advancements drastically changed this, and continue to make waves throughout sporting world.
Loughborough University's Laura-Anna Furlong considers whether developing an 'Iron Man' suit could be the next step, while exploring how the muscle differences between males and females ultimately affect performance, and what this means for the general population.
Booking required via this link. 
Is technology ruining your life? (20.00 – 21.00)
Laptops, social media, emails, and smartphones – things that help organise our lives, or even promise to keep us fitter and happier for longer. But does all this technology have unintended consequences?
David Ellis from Lancaster University takes you through a live experiment to explore how scientists are starting to understand the psychological impacts of our digital existence.
Booking required via this link. 
Squash courts
Love life of the sea slug (18.00 – 18.30 and 19.30 – 20.00)
Through photography, animation, light and sound, artist Emily Scaife's live audio-visual performance explores the unusual mating behaviours of Nudibranchs (sea slugs).
This intimate performance piece places the slugs in an abstract world bursting with colour. What begins as something resembling a 'nature-doc', through multiple projections it transforms into a kaleidoscopic orgy of shapes and pigments as the slugs finally come together in a climatic collision of visuals and music.
In collaboration with Flatpack Festival this performance is premiering at the British Science Festival.
Please note that attendees to this event will be required to sit on the floor. 
Booking required via this link.
Atrium
Let's get creative
Can simple dance movements make you better at maths? Researchers from the University of London invite you to test your skills, challenge your friends and find out whether getting in the groove can improve your brain power.
#ThermalSelfie
Strike a pose, snap a picture and find out how hot you really are with UCL's electrochemical outreach group's thermal camera. While you're waiting for your picture to print out, take the opportunity to find out about the research that is getting us closer to clean energy in the UK and beyond.
Seeing through the eyes of a referee
With the introduction of video playback at the highest levels of competitive sport, the focus is on referee decision-making more than ever. By tracking your eyes as you decide whether a play was legal or not using the latest technology, James Munro reveals to you the pressures that referees are under on the field.
Vitamin D snakes and ladders
Challenge others in this giant game of snakes and ladders while finding out about the role vitamin D has in musculoskeletal health, immunity and chronic conditions. Will you come out on top?
Studio 1
Appropriate active wear should be worn. 
Get up and dance (18.30 – 19.30)
Dancing has many benefits for your mind and body. Come on a rhythmic journey with dancer and choreographer Shahrzad Khorsandi who, along with dancer and psychologist Julia F Christensen, will teach you the art of Persian dance.
While dancing the moves from one of the world's oldest cultures, you'll discover an entirely new meaning to the sentence "lift your arms over your head" and leave with a new awareness about how dance can boost your health and cultural knowledge alike.
Booking required via this link.
Studio 3 and 4
Pedalling ahead of the game (18.00 – 19.00)
Discover how to cycle like a champion. Elite cycling athletes rely on scientific and technological advances to gain the upper hand on their competitors.
Come along and find out how new insights into physiology, training, nutrition, technique and psychology can drive improvements in cycling performance.
Booking required via this link. 
Be sure to stick around for a virtual spin class, taking place in the gym at 19.45. There is no need to book for the class, just drop in!
Chasing elite cheats (19.30 – 20.30)
The Russian doping cover up was the biggest ever discovered, leading the country to be stripped of 41 Olympic medals they had gained between 2011 and 2015. At the time, it was so unimaginable that the story was made into an Oscar winning Netflix film, 'Icarus'.
Chief investigator of the case, Martin Dubbey from Harod Associates, tells a first-hand account of the inquiry. From photograph analysis, to DNA profiling, he details the forensic tools and collaboration across multiple disciplines that enabled history's biggest state-sponsored athletics doping scandal to be uncovered, and how the learnings from this land-mark case are being used to detect other elite sporting cheats.
Booking required via this link. 
Particle physics for sports fans (21.00 – 21.30)
How can we make sense of the seemingly random interactions of the smallest particles which make up the universe? What's so special about the Higgs boson?
Using sporting analogies, bicycle maintenance and pieces of rope, Chris Allton answers such questions and delves into the wonderful world of particle physics.
Booking required via this link. 
Swimming pool
Appropriate swimwear must be worn to take part in the swimming pool activities.
Underwater orca-stra
Unleash your inner Jacques Cousteau and dive into the pool to listen in to the sounds of whales, as they may sound in the sea.
Bubble trouble 
Dolphins playfully make bubble rings in the water. They are invisible spinning vortices, and with a bit of help you can make them too. Join physicists to craft your own underwater vortex cannon and see if you can produce the most power.
Gym
Appropriate active wear must be worn. 
Breaking a sweat
Sweat is rich in useful biological markers that can tell us what's going on in our bodies. Now, recent advances allow us to monitor sweat on the body, in real-time. Join researchers from Imperial College London for a live demonstration of a wearable sensor that could be used in the future of activity tracking, sports science and perhaps even medicine.