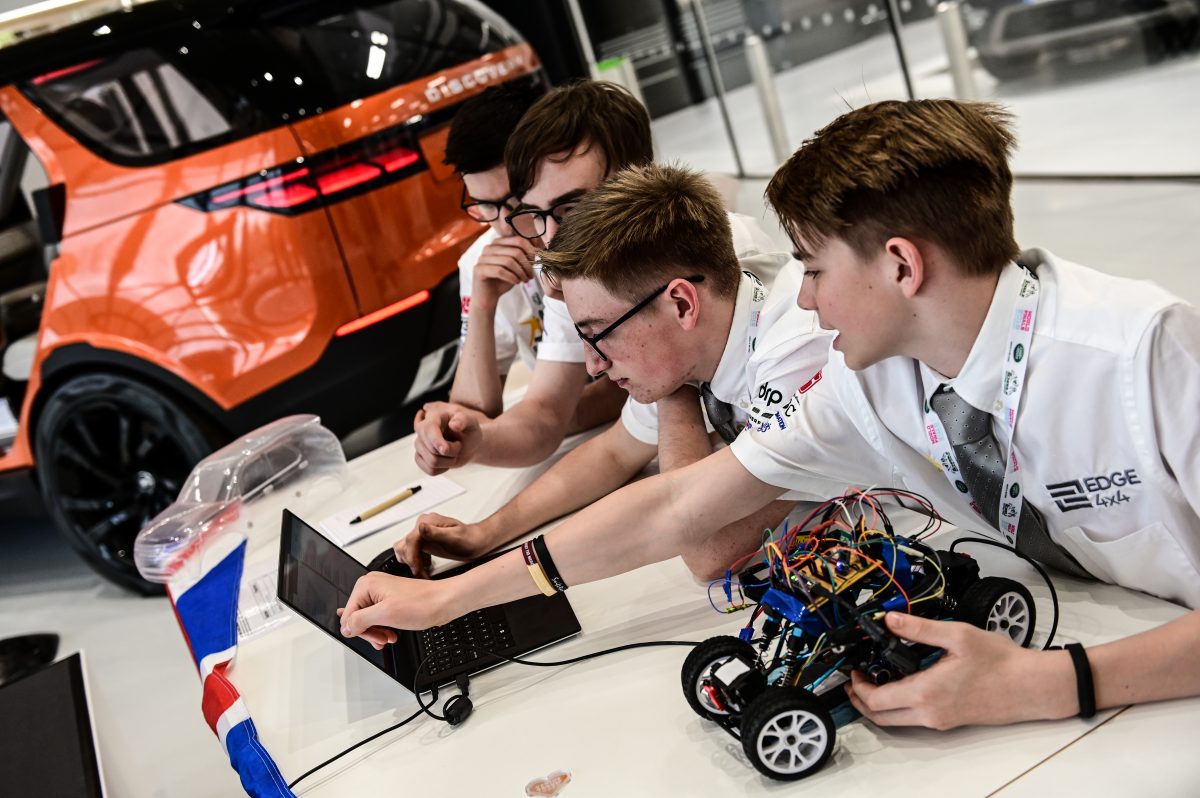 Jaguar Land Rover Education Zone
Tuesday, September 10, 2019 • 11:00

-

Saturday, September 14, 2019 • 17:00
STEM enthusiasts should head to the Jaguar Land Rover Education Zone to take part in fun and interactive activities including navigating a remote control vehicle around an off-road track and exploring autonomous driving features.
Jaguar Land Rover engineers will be on hand to explain the technology on show, whilst our Early Careers team will be ready to answer any questions you may have, from visiting our Education Centres to applying to our work experience courses.
Younger visitors interested in becoming the next generation of Jaguar Land Rover Talent can discover information about our advanced, higher or degree apprenticeship programmes from our Graduate and Apprentice Ambassadors who will share their experiences and discuss career pathway options.
The Jaguar Land Rover Education Zone will be on campus throughout the British Science Festival and for the University of Warwick's special Family Day on Saturday 14 September.