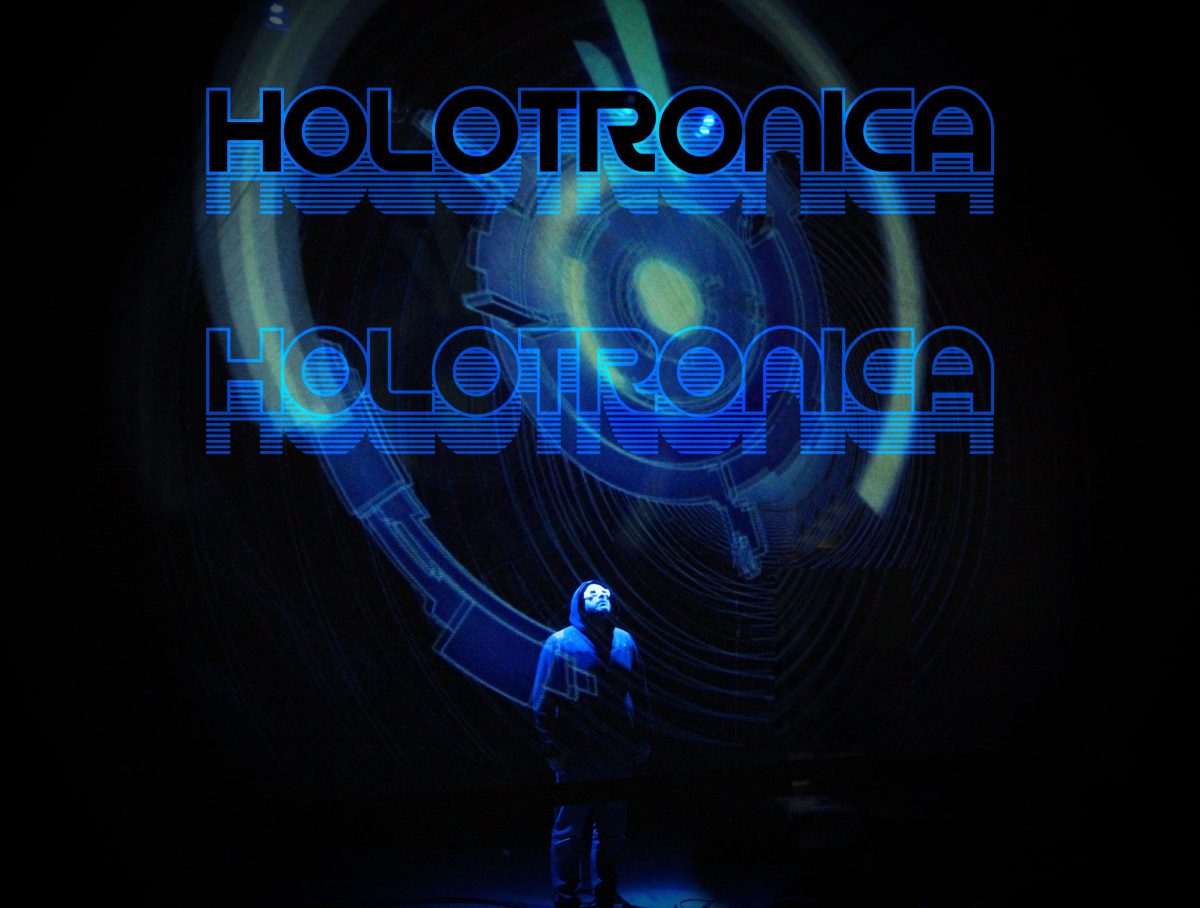 Holotronica
Friday, September 13, 2019 • 20:30

-

21:30
The Holotronica Live 3D show is a retro-futuristic synesthetic trip, merging sound and colour frequencies that feel as if they are jumping off screen, close enough to touch.
The 3D visual and audio content was developed over 5 years in conjunction with the invention of Hologauze screen, also created specifically for the show. Hologauze is unique, becoming invisible under the correct lighting conditions and the only projection screen to work with 3D polarization, allowing for truly amazing effects.
Behind both, performing live, is multi-award winning British Visual Artist and Electronic Composer, Stuart Warren-Hill, who has been pushing boundaries with electronic interactive works since the mid 1990's.
Creator of the seminal AV track, 'Timber' with Coldcut and Greenpeace in 1998, Voted No1 VJ by DJ Magazine 2005, and crowned AV technologist of the year by the AV News Award in both 2015 and 2018; among his many achievements Stuart has created the world's first AV album on Ninja Tunes as one half of Hexstatic, as well as now creating the world's first 3D AV album as Holotronica.
Stuart's show comes to the British Science Festival for the first time: put on your polarized 3D glasses [provided] and prepare to be stunned. Analogue synths and electronica blend with live 3D visuals as Stuart takes his audience on an all-encompassing journey through psychedelic space.
This event is part of the FarGo Village takeover.
Please note: This event is standing only. 
Tickets are not available as this event has passed.