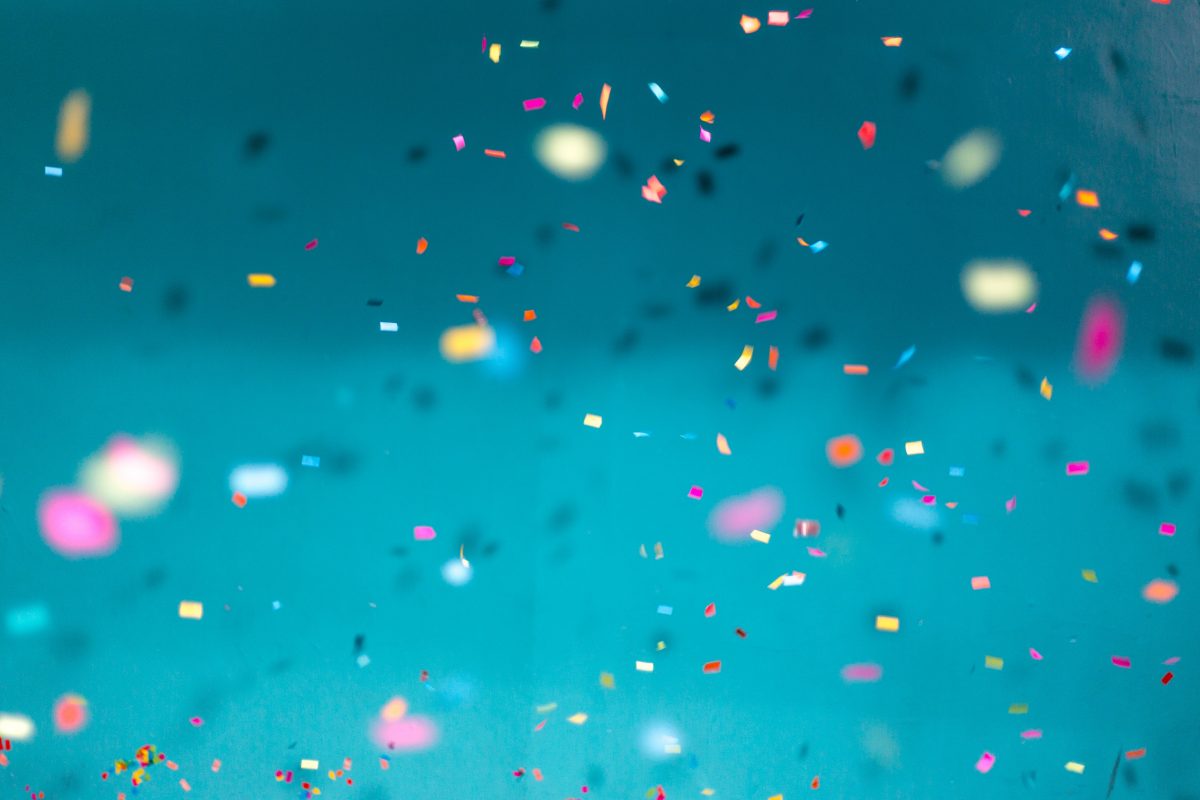 FarGo Village takeover
Friday, September 13, 2019 • 17:00

-

22:00
Celebrate the end of the British Science Festival 2019 in style as we take over Coventry's FarGo Village. From holograms, to comedy, mind-reading technology to a mud kitchen for adults (plus so much more), grab a drink and all your friends to help us see the Festival out with a bang.
Venues, events and activities are listed below. All events are free. Most are drop-in, but some require booking and these are labelled.
Voices from the helix (17.30 – 18.00)
Did you know that the average person is a carrier of at least one genetic condition?
Felicity Boardman from the University of Warwick explains how her genetics research inspired an innovative art installation, I:DNA, premiering at the British Science Festival FarGo Village takeover. Film, soundscape and sculpture tell compelling stories from people with lived experience of genetic conditions.
Sleep to succeed (18.15 – 18.45)
Do you struggle to get enough sleep?
If so, you're not alone. Almost one quarter of all UK adults don't manage to get 5 hours sleep a night. Sleep plays a vital role in our overall wellbeing, from mental health to performance at work and school, and this is especially true for teenagers and young adults. Sakari Lemola reveals his research into how sleep can be improved, laying out a compelling argument into why the working day should start later.
Where there's dirt, there's danger? (19.00 – 19.30)
The 1930s saw a rise in the fear of dirt, which negatively impacted attitudes between the domestic home and garden. Sophie Greenway takes you on a journey through history to discover why we need to reconsider our own ideas about dirt if we are to make the changes necessary to care for our planet.
How our childhood makes us who we are (19.45 – 20.15)
It's no surprise that how you're brought up impacts who you become, but to what extent is this true?
Lucy Maddox reflects on her book "Blueprint: How Our Childhood Makes Us Who We are" and delves into the historic child development studies that have enabled us to understand how our early life experiences really influence our adult identity, relationships and much more.
Drawing life (18.00 – 19.30)
With pen, pencil and paper, how can we represent the dynamic and constantly moving nature of life?
Led by award-winning artist and research fellow from the University of Exeter, Gemma Anderson, take part in this 'life' drawing workshop which offers a novel, creative and collaborative approach to depicting evolution on the page.
When the drawing is constantly evolving, who knows what kind of life will find a way…?
Booking required via this link.
Hair comes the science bit
From its biology to cultural significance, there are many layers to hair. Scientists from the University of Leicester take over Rock 'n' Roller Parlour and Dashing Blades to chat all things bearded and coiffure. Get your mane questions answered at this pop-up hair lab.
Foyer
Ghost in the Machine
Experience your own brainwaves as a holographic light sculpture. A tool for introspection and reflection, it allows you to gain insight into the working of your brain. Developed by London based media artist Oliver Gingrich in conjunction with Analema Group and Ivan Isakov, this mind-bending piece is not to be missed.
Events space
Doctored memories (17.00 – 18.00)
In an image obsessed world, where photos can be edited at the touch of a button, it is increasingly difficult to tell what is real and fake. Being able to distinguish between truth and lies in photography is important, but why?
Psychologist Kim Wade (University of Warwick), BAFTA and multi-award-winning artist Alison Jackson, known for her photos depicting celebrity lookalikes in false, but believable scenarios, and journalist Priya Joi (World Health Organization) draw on their own research and experiences to discuss how blurring these lines impacts our memories, world views and ultimately society.
Booking required via this link.
Dark Matter (18.45 – 19.45)
Part stand-up comedy, part science, Dark Matter is for anyone who has ever looked at the universe and wondered, "How can I make this about me?"
The science is real. The story is true. Matthew Starr brings the audience along with him as he tries to understand getting older, his past relationships, and also, the universe.
Booking required via this link.
Interested in comedy? Don't forget to check out the only comedy museum in the world celebrating the life and work of American comedian Phil Silvers. Based FarGo Village, the Phil Silvers Archival Museum will be opening its doors and providing free tours to help celebrate the British Science Festival FarGo takeover.
Holotronica (20.30 – 21.30)
The Holotronica Live 3D show is a retro-futuristic synesthetic trip, merging sound and colour frequencies that feel as if they are jumping off screen, close enough to touch.
Developed by Stuart Warren-Hill, the show comes to the British Science Festival for the first time. Put on some polarized 3D glasses and prepare to be stunned – analogue synths and electronica blend with live 3D visuals as Stuart takes his audience on an all-encompassing journey through psychedelic space.
Booking required via this link.
The Red Tent
It's time to talk about periods.
Put aside your inhibitions and enter in the Red Tent – a space which is #breakingthesilence to share stories and smash the stigma of periods. Take the opportunity to also discover sustainable alternatives to sanitary products. Choose from different fabrics and patterns to make your own, washable and reusable period pad!
Create your own comic adventure
Get to grips with the concept of 'freewill' at this comic-book making workshop led by graphic novelist Daniel Locke. Using a 'story prediction machine', create your very own fully illustrated comic, using the process to discover how our brains work to interpret the world around us.
Food fight market stall
Everyone needs to eat. But the way our food is produced must be sustainable if we are going to feed the growing population and protect our environment. Discover the future of food at this market stall and take the opportunity to talk to researchers from leading UK research institutes who are fighting to improve farming worldwide for the benefit of the people and planet.
Escape the lab! 
When under pressure of the clock will you crumble or crack the code? With friends (or strangers), work together to escape the Cancer Research UK lab. Find out about the phenomenal work CRUK researchers are doing to beat cancer.
Mud kitchen for adults 
It's time to get dirty. Whisk, scoop, and drizzle mud, dust, dirt and water and come up with your very own mud creations. Crimp your crumb or infuse your emulsion, the choice is yours at this unique (and messy) outdoor experience. Why should the kids have all the fun?
I:DNA 
Journey to the centre of DNA in this immersive experience. Hear, see and feel real stories told through a series of soundscapes, sculpture and imagery encouraging you to consider the role of genetics in health and disease. Premiering at the British Science Festival, this is a new installation funded by the Wellcome Trust and produced by Santé Theatre and Media Productions and Felicity Boardman from the University of Warwick.
This event is supported by Coventry and Warwickshire Local Enterprise Partnership and Greater Birmingham and Solihull Local Enterprise Partnership.