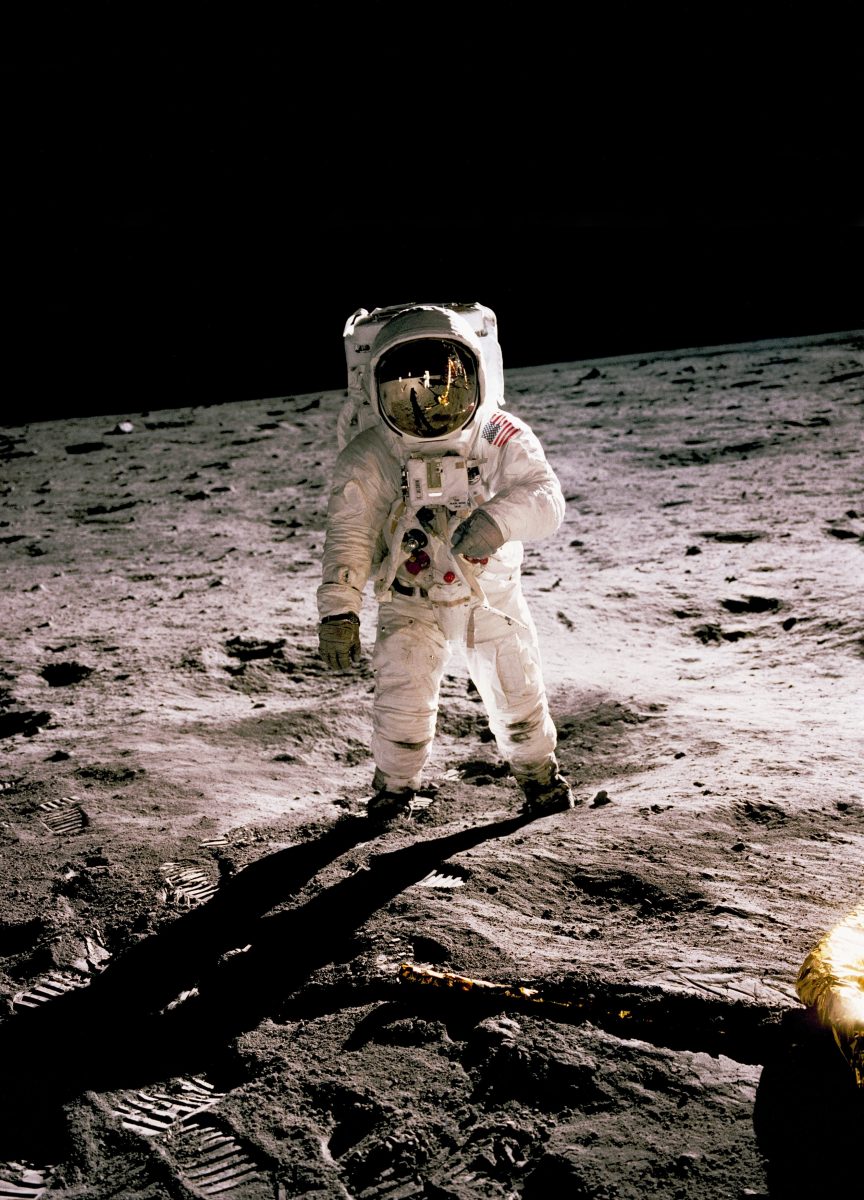 Apollo in perspective
Thursday, September 12, 2019 • 12:00

-

13:00
In 1968 we received photographs of Earth taken on board Apollo 8, the first manned mission that saw three astronauts orbit the Moon.
The following year two astronauts walked on the Moon. How did these missions impact us on Earth?
Alexander Hall (University of Birmingham) chairs a panel with Robert Poole (University of Central Lancashire), Vera Assis Fernandes (University of Manchester), author Marina Benjamin and Martin Parker (University of Bristol) on the cultural and societal impacts of these Apollo space missions and reflects on how our relationship with the world changed as a result.
Tickets are not available as this event has passed.