Animals: Friend or food?
15 September 2022 - 18:00
Leicester Museum & Art Gallery, Leicester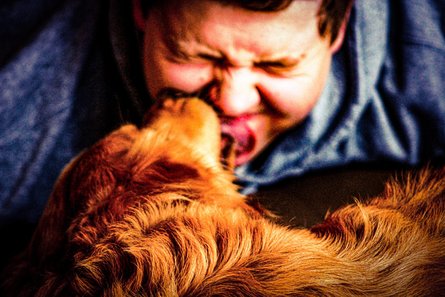 Event duration: 60 minutes
Why do we treat some animals as family members, but feel perfectly comfortable eating others? How can we encourage kindness, and discourage conflict, with animals in our own lives?
With rising global temperatures, accelerating biodiversity loss, and an increased risk of diseases that pass from animals to humans, reducing our animal product consumption is vital for maintaining natural habitats and avoiding human-wildlife conflict. Sarah Gradidge from
Anglia Ruskin University
specialises in the field of Anthrozoology, the study of human-animal interaction and relationships.
She'll share fascinating insights into how you can utilise psychology to improve your own relationships with animals, as well as exploring the concept of pet speciesism – the prejudice exhibited against certain animals and not others.
Venue details: Lord Mayor Suite, Leicester Museum & Art Gallery, 53 New Walk, Leicester, LE1 7EA