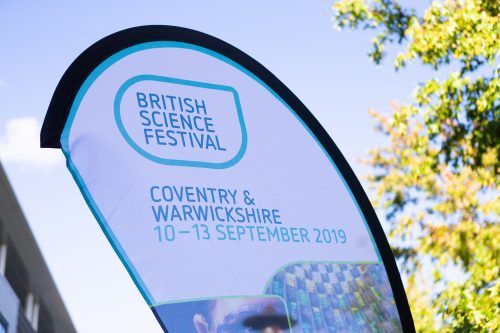 Want to be part of an impactful, historical event? Do you have fascinating new research, a great story to tell, or an interesting project to show off? If so, we'd love for you to be part of the 2020 British Science Festival. 
We're looking for academics, researchers and communicators from universities and organisations to submit a proposal for content at next year's Festival in Chelmsford, hosted by Anglia Ruskin University from 8-12 September 2020. 
Think you might not be the right fit? Don't let this hold you back – we're looking for a diverse mix of people working on eclectic subjects to join the Festival family. In the past, we've had events of all formats that touch on a dizzying array of topics, including: 
The world's first vagina museum

 

UV yoga classes

 

An adult mud kitchen

 

TV and radio broadcasts, such as BBC Radio 4's 

Woman's Hour

 and BBC4's 

The Sky at Night

 

Stand-up comedy

 

A firework display

 

And all your old favourite topics, including talks on dinosaurs, space, and health

 
As long as you can link your work to science in some way, we encourage you to think about bringing something to Chelmsford next year.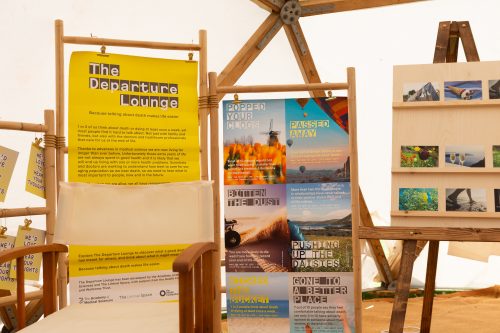 Below are several opportunities to get involved… 
Open call for proposals  
Before each Festival, we accept a range of proposals from across the scientific spectrum and beyond. Festival content should be aimed at non-specialist adults (i.e. aged 16+) with a broad interest in science. We welcome and encourage creative formats and drop-in activities.  
Further information can be found in the FAQs. If you have any queries, please direct them here. Use this form to submit a proposal.  
Proposal deadline: 17.00 on 17 February 2020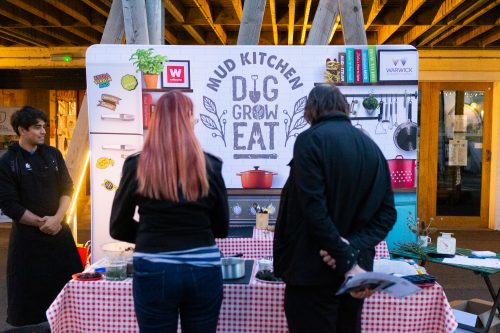 Award Lectures – are you, or do you know, a promising early career researcher?  
We love to showcase fresh talent. So, every year we ask for nominations for our Award Lecture scheme. We have seven Award Lectures available, which go to promising early career academics, skilled at engaging people with their research.  
These Awards help to promote open and informed discussion of science and related disciplines, giving a voice to people who may not usually be given the platform. 
Selected candidates will have the opportunity to present their winning Award Lecture at the 2020 Festival.  
Nominations are now open. More information, including the application process, can be found here.  
Nomination deadline: 17.00 on 06 January 2020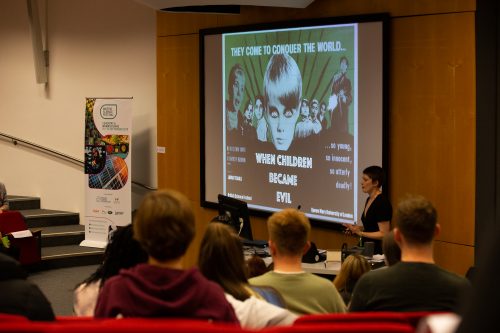 Community grants 
Funding tight? Apply for one of our 2020 Community Grants! We're providing grants of £500 to community groups/organisations in Chelmsford that work directly with audiences who are traditionally underrepresented and currently not engaged in science activity.  
We want to empower and support community groups to run their own science activities as part of the British Science Festival, enabling new local audiences to engage with science.  
You can find more information here. 
Application deadline: Spring 2020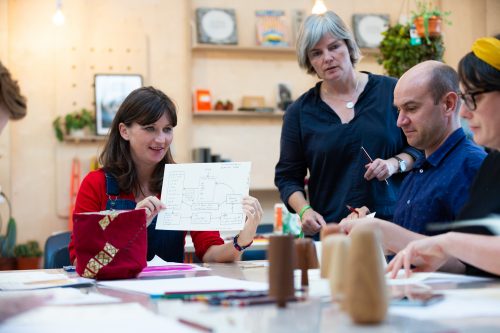 Sponsorship 
For information on the sponsorship packages available for the British Science Festival, please contact Amy MacLaren, Director of Development & Communications at the British Science Association. 
For information about the Festival's impact, you can see evaluation reports from previous years: 
Stay in touch! 
Connect with us on social media to stay up to date with the latest news from the British Science Festival. On Twitter you can find 2019 highlights from visitors and exhibitors alike, and on our blog you can read coverage from specific events.  
 About the British Science Festival 
The British Science Festival is Europe's longest standing science Festival, travelling to a different place in Britain each September. We bring an inspiring programme of free events to the public, ensuring the local community has a superb chance to get involved in something they're interested in and wouldn't usually get the chance to engage with.  
Our talks, workshops, installations and drop-in events span a diverse range of subjects that encompass science in the broadest sense. 
In 2019, the Festival brought over 100 free events to Coventry & Warwickshire with our host, the University of Warwick. We broke a sweat at our sports hub takeover, had exciting debates about food poverty, and ended by experiencing a psychedelic holographic light show. To find out more, read about the Festival here. We can't wait to see what you'll add to the mix in Chelmsford!